The Miami Herbert Business School's Distinguished Leaders Lecture Series brings students, alumni and other members of the UM community together with top business leaders throughout the year.
Speaker: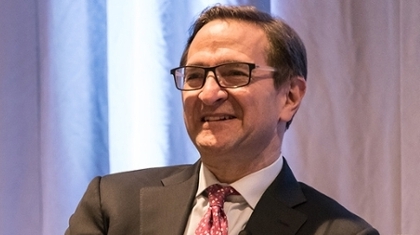 Steven N. Kaplan
Neubauer Family Professor of Entrepreneurship and Finance, University of Chicago Booth School of Business
Steven Neil Kaplan conducts research on issues in private equity, venture capital, entrepreneurial finance, corporate governance and corporate finance. He has published papers in a number of academic and business journals. Kaplan is a research associate at the National Bureau of Economic Research and an associate editor of the Journal of Financial Economics.
He ranks among the top 60 in paper downloads and in paper citations (out of over 280,000 authors) on SSRN (Social Science Research Network). He is the co-creator of the Kaplan-Schoar PME (Public Market Equivalent) private equity benchmarking approach. A Fortune Magazine article referred to him as "probably the foremost private equity scholar in the galaxy."
Kaplan teaches advanced MBA and executive courses in entrepreneurial finance and private equity, corporate finance, corporate governance, and wealth management. BusinessWeek named him one of the top 12 business school teachers in the country.
Professor Kaplan co-founded the entrepreneurship program at Booth. With his students, he helped start Booth's business plan competition, the New Venture Challenge (NVC), which has spawned over two hundred companies that have raised almost $1 billion and created over $10 billion in value including GrubHub, Braintree/Venmo and Simple Mills.
Kaplan serves on the boards of Morningstar, Zayo Group and the Illinois Venture Capital Association. He also serves on the advisory boards of Correlation Ventures, Global eProcure, NextGen Growth Partners, Uptake and Vistria Group He has been a member of the faculty since 1988.
He received his AB, summa cum laude, in Applied Mathematics and Economics from Harvard College and earned a PhD in Business Economics from Harvard University.
---
Storer Auditorium
Miami Herbert Business School
5250 University Drive, Coral Gables, Florida
Space is limited. Valet parking available for $10 or
self-park and pay via Pay-by-Phone.
---

The Miami Herbert Business School's Distinguished Leaders Lecture Series is made possible through the generosity of Southern Glazer's Wine & Spirits.